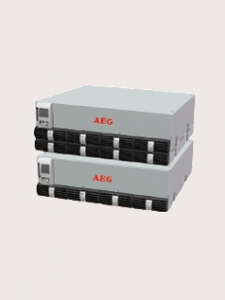 Core modules for use in power system designed specifically for the Telecom and Datacom industries. The PCM8001 and PCM1602 are 8kW and 16kW core modules that have all the basic elements of a DC power system. With the addition of AC and DC distribution and rectifier shelves any flexible arrangement of DC power system design can be catered for.
KEY FEATURES
Modular design, simple to install and operate
Front/top access for ease of installation and maintenance
Compact, core power module contains 'essential' functions – controller, LVDs, shunt, 4 x rectifier slots or 8 x rectifier slots
Scalable design, factory configured for popular 150A and 300A applications
Up to three low voltage disconnects (LVDs) configurable for batteries and/or load
Constant power rectifiers to reduce battery recharge time
Additional flexible distribution modules (FDM) provide any mix of AC, DC distribution and protection
System configuration held in non-volatile memory within the core module allowing true plug and play of the ACMi1000HD controller
Remote monitoring options via modem or LAN (TCP/IP gateway, SNMP, email, Web,…)
Comprehensive system control functions
Comprehensive Battery management
Energy saving functionality with ecopx
DESCRIPTION

The PCM core power system is available in two versions:
PCM8001 – 8kW/166A rectifier system
PCM1602 – 16kW/333A rectifier system

The PCM provides the heart of a DC power system suitable for many applications. Systems can be customised for specific applications, simply by adding flexible distribution modules as required. Just add AC breakers and SPDs and/or DC breakers according to your requirements. Flexible distribution modules (FDM) can be stacked for an almost infinite variety of solutions.

Applications
Wireless and Fixed Line communications
Broadband and Network Access
Small and Medium power systems
Wireless base stations
Core networks
Telecommunications and data networks