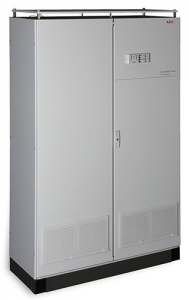 Static Transfer Switch

63A – 400A: 2 poles
63A – 1000A: 3 poles / 4 poles
63A: 2 poles/3 poles and 4 poles as 19inch rack version
Static Transfer Switches (STS) transfer supply between independent one-phase or three-phase AC power sources. Unlike traditional automatic transfer switches (ATS), Static Transfer Switches (STS) provide 20 times faster load transfer, which ensures the uninterrupted operation of even the most sensitive electronic equipment. Load retransfer to preferred input source is virtually instantaneous.
KEY FEATURES
Three redundant power supplies
User friendly control panel
Fail-Safe CMOS logic
Internal redundancy for power supply systems and SCR drivers
Easy to install
Easy to operate
Low installation and maintenance costs
Manual bypass
Neutral dimensioned for 200 % of nominal current